Blog
A mountain of new features
1 November 2020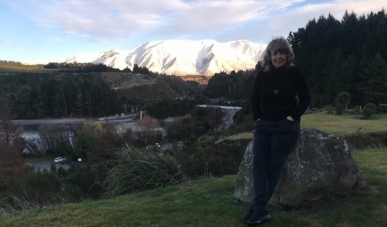 The November 2020 Events Pronto update includes some back-end xero integration updates and a mountain of new features to bring a little ray of sunshine into the course and event managment world. There are also a few cosmetic changes help make it even easier to use the platform.
You can thank Xero for this update being released in early November. Originally planned for the quieter Christmas period this update has been bought forward by a Xero technology update that affects all Xero integrated clients to reactivate their connections after the update.
New Course & Event Management Features
While there are a mountain of changes in this Events Pronto update you'll find your own extra happy place in the update - a feature that makes your life a whole lot easier or something that inspires you to realise that the platform is perfect for a friend you hadn't thought of before. Here's the highlights to look for on the next step of your Events Pronto journey:
Custom questions just got a whole lot more powerful. These are advanced features so you do need a tour guide to reach these peaks.

Advanced Ticket Options now allow you to specific session dates times on tickets in a way that maintains relatively to the start date when you duplicate them. If you run term classes and allow people to book into one, some or all sessions this will be a real time saver for you.

The new event types, event sub-types and ticket types in the organisations tab might seem to have little appeal at first glance, but for some users will unlock a lot of new time saving and marketing advantages. These are tucked away in the organisations tab so that they don't distract new users but are really worth experienced course and event managers exploring. If you want to run consistent banner headings through events of a particular type, give people links to all events of a type or apply custom questions to all events of a particular type, then these will change your world.

Advanced options can be for new users too - just be sure to ask for a guided tour before you strike out on your own with htem. The new new advanced options at the bottom of the Booking Form page are highly recommended for those who manage memberships, sell vouchers, take competition or exhibition entries and the likes.

Note everyone likes to travel alone. Now you can now add more than one presenter to a course or event – making it easier to acknowledge co-presenters and giving multiple people access to the check-in kiosk for each same event.

Speaking of the kiosk, you'll now see details like contact phone numbers in the roll-call view – if you've asked for them. You even have the ability to add departure times and extra notes for each person if you wish – it makes us all a little more prepared in case COVID alert levels change again.

If you have a really keen eye you will see some options in the Payments Tab. These aren't for everyone, so if they sound like they might be useful for you, please ask for directions before taking that path.
These changes are more than skin deep! The Events Pronto team observe how people use the platform and constantly tweak things to improve the user experience. Can you spot all the changes?
The Booking Form page you see when creating or editing events has got clearer with fewer options hidden behind advanced tab. Organisrtd had been missing opportunitites to add to their booking forms due to worry that the advanced options might not be for them.

Conversely some of the more complex ticket set-up options have been hidden behind an advanced button. We noticed that newer events organisers were accidentally making tickets "Organiser Only" or "Non Attendance" without knowing the impact.

The E-invites tab is now called marketing – makes more sense doesn't it?

The area where you create advertising site banners has now been moved into the Organisations tab. It had been an unnecessary a distraction for new users and is much better kept tucked away until its needed.
Author: Moira Moroney
Photo Credit: Bob Sievwright.
Events Pronto is powered by Booking Rooster - the all-kiwi ticketing & event management platform that takes the work out of managing conferences, events, courses, workshops and much more. Organisations pay a small monthly or annual fee to use the service - no booking fees, agency fees, commissions or fixed term contracts! Try it free here or call us on 07 575 6903 or or 09 390 5221.