Blog
May 2019 Upgrade
27 May 2019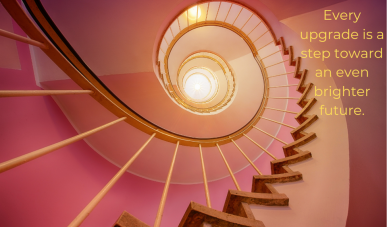 The latest upgrade of the Events Pronto platform has elements inspired by our charity clients, who need to do more than just sell tickets and by those who run training events or conferences and need a high level of flexibility in their event admin panel. Every upgrade is a step toward an even brighter future for us all.
Non-attendance tickets - think t-shirts, caps, workbooks, donations and other revenue generating extra's
You'll see a new 'non-attendance' check-box in the ticket set-up. Create a ticket for extras like caps and t-shirts, simply by checking this box. If you have multiple size or colour options, create one ticket per size and colour option. Team these up with the Koha pricing option and you have a great way to quietly ask for a little extra for your fundraiser, without increasing the price for everyone. Here's how:
Just set up a ticket for each extra, ticking the box to make it non-attenance.

You can still set maximum numbers for each ticket and it will stop selling when your run out of say large red shirts.

Purchase of extra's won't be taken into account when calculating or reporting the number of attendees. So, if your venue limit is set to 100, you will be able to sell 100 seats of varying ticket types, plus as many extra's as you like.

Non-attendance tickets are nameless, so you will know that a booker has ordered, say 2 small, 3 medium and 2 large t-shirts, but you won't know which person is getting which shirt. That makes booking quick and means less sorting for your team.

Adding an optional donation ticket to each event is a simple way to boost your fundraising efforts. Set these tickets to be a specific dollar value or use the Koha pricing to let the booker decide how much to donate.

If your charity is GST registered you are probably wondering whether donation tickets can be kept GST-free. Sorry, we're not quite that clever yet. Maybe one day!
Administrator draft bookings
This feature of the Booking Rooster software has been introduced to Events Pronto on a trial basis. If you use it, please give us feedback on its value and ease of use so we can evaluate whether it's here to stay. It is highly prized by some of the large training businesses, so we're keen to find out how well it fits our Events Pronto community.
It's most likely to be of use if you have high value customers who chop and change their bookings several times before finalising them - like the sponsors or key corporate clients for awards dinners, fundraisers and conferences. It may also be of use if you allow 'internet banking as an organiser only' option and want to make sure the money is in the bank before you issue tickets. Here's how to add a draft booking:
When you are logged in as an administrator and go to bookings, you'll now see you have an 'add draft booking' button.

If you take the draft route Events Pronto will set tickets aside, but will not issue an invoice or send tickets.

You have the option of sending an email notifying the booker that tickets have been put aside.

If you've set the offer to auto-expire it will even tell them the exact time of the expiry.

You can edit this notification before sending it. You can also edit the booking as often as you need.

When the booking is confirmed, just activate the draft, make any amendments, and the booking confirmation, tickets and invoice will be sent as normal.
More extensive credit and refund features
It has also been possible to issue one credit or refund once per booking. Now, you can issue multiple credits or refunds for multiple cancellations from one booking - if that fits your policy. Here's some important notes:
When you cancel a ticket, or a whole booking, you will be offered the chance to issue a refund for paid bookings or a credit for unpaid bookings. You can either issue or cancel this.

If you decide to issue the credit or refund, Events Pronto will suggest the maximum amount you might like to credit or refund. It always suggests the original ticket price, including GST, not taking account of any discounts.

You are free to make the credit or refund for any amount up to that value. Take care to choose the right amount for the situation - if they received a discount for a group booking and cancel some tickets you may not want to refund the whole amount!

It's important to note that while Events Pronto allows you to create credit notes and refunds, it does not send out the credits or refund the money.

If you are Xero integrated, Events Pronto puts the credit note in Xero for your accountant to check and send. This dual-approval process is ideal for charities and to businesses that are larger than just an 'owner operator'.

If you are not Xero integrated, you can find your credit notes in the booking and forward them to your clients. They also show in your master financial report to help your accountant keep things in order.
​You may also notice some new address lines at the bottom of your event listings. These have been added to ensure that event listing and booking pages meet the new requirements the New Zealand banks require for credit card processing. Watch for better formatting of this footer in the next exciting update. If the details listed here aren't ideal, you can change them yourself in your Organisation tab.
While not all organisations that use Events Pronto take payment by credit card, being credit card compliant makes it quicker and easier for you to add these services if they do become relevant.
If you'd like to know more about any of these new features, please call us on 07 575 6903 or 09 390 5221 or email support@eventspronto.co.nz.
Author: Moira Moroney
Photo Credit: jplenio from Pixaby via Canva.
Events Pronto is powered by Booking Rooster - the all-kiwi online booking and administration platform that takes the leg work out of managing conferences, events, courses, workshops and much more. Organisations pay a small monthly or annual fee to use the service - no booking fees, agency fees or commissions! Try it free here or call us on 07 575 6903 or or 09 390 5221.