Blog
Want bookers to see how many tickets are left? Now they can!
6 October 2017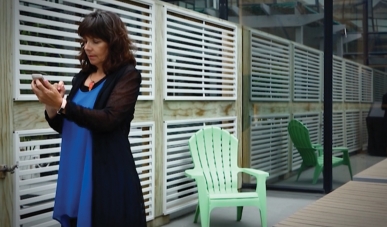 Event organisers who take telephone and over the counter bookings can expect a giant leap forward in the user-friendliness of the administrator's booking process soon. In the meantime a client asked for another small tweak that will benefit a lot of customers, so we got straight on with it.
This time the request came from the creative sector. An amateur theatre company runs dinner theatre shows and wanted people to choose which table they would be seated at. Each table seats either 6, 7 or 8 people. Some people book out the whole table. Others book for smaller groups.
It was easy enough to add a picture of the seating plan and create a ticket for each table, limiting the number of seats, but the user experience was a bit clunky. To refine it, we got to work and added a simple tweak.
Now, when you set up events you will notice a new check-box option in Event Settings. If you check the box beside "Show number of tickets remaining when booking," the number of each ticket left available will display on the event listing and during the booking process.
If bookers skim over the numbers and attempt to buy more tickets than are left available, they'll get the error message before proceeding, so they can correct it without having to go back a step.
The reason this feature is 'optional' is that in many situations you may not want to show how many tickets are left. You would think twice about using it if you've made a big splash about numbers being strictly limited but your crowd always book at the list minute.
A handy hint is to switch this feature on if you are close to selling-out and want to help drive home the message that tickets are limited.
If you're keen to display the numbers of tickets left available and can't see where to do it, try clearing your cache, then opening the site again. It's possible your computer is remembering how the site used to be and isn't letting you see the upgraded features.
You can find out how to clear cache by googling 'clear cache in ....' and naming your browser. If you still can't see how to make the number of tickets left available show, just contact moira@eventspronto.co.nz or call Moira on 07 575 6903.
Author: Moira Moroney
Events Pronto is the all-kiwi online booking and administration platform that takes the leg work out of managing conferences, events, courses, workshops and much more. Organisations pay a small monthly or annual fee to use the service - no booking fees, agency fees or commissions! Try it free here or call us on 07 575 6903.
To see the latest articles please follow Events Pronto on Facebook.