Blog
The macrons are here
10 September 2017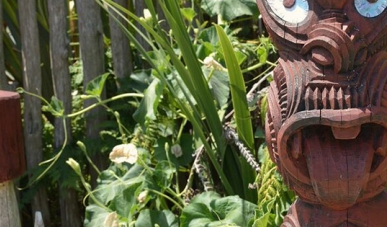 To celebrate Māori Language week we have invited the macrons to join us on Events Pronto and Business Axis.
No, not French President Emmanuel Macron and his wife Brigitte, but the little lines or 'hats' above a vowel that tells you it should be spoken as a long vowel - ā, ē, ī, ō, ū, Ā, Ē, Ī, Ō and Ū.
Macrons are now available on Events Pronto and Business Axis and will be available on all Rooster-powered sites on their next full upgrade.
To avoid confusion with our friend Emmanuel, you might prefer to call them tohutō or pōtae. While kiwis need macrons for proper pronounciation of Maori and other Polynesian languages, they also useful in writing other Latin and Asian languages.
Enabling macrons and making it easy for people to use them are two different things. We understand that apple has it nailed and that to create tohutō you simply hold down the vowel key for a long time and the macron appears. That approach works well on most mobile devices.
For those of us who went down the PC route, it is a little trickier. Brendon found these useful articles which explains how to create them.
· http://www.waikato.ac.nz/ict-self-help/guides/maori-macrons
· https://www.stat.auckland.ac.nz/~kimihia/maori-keyboard
When creating this article we found it easiest to write it in word, inserting the symbols as suggestsed by the Waikato University's instructions and then copy and pasting them into the article. You could do the same when creating an event in Events Pronto or Business Axis.
It took us a while to find the right symbols. We found them in the font 'normal text' and the subset – Latin Extended-A. Once we found the right symbol set it was easy to get our ā, ē, ī, ō, ū sorted and they stayed at the top of our symbol list so we didn't go to the trouble of creating short cut keys – yet. We are saving that for another rainy night.
Ka kite.