Blog
Entry by Koha among the 7 new features in the August Upgrade
19 August 2017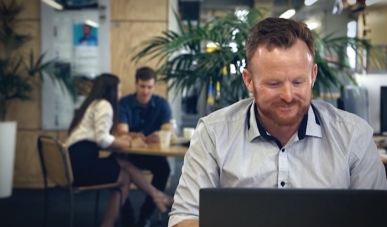 The exciting new features added this August have been inspired entirely by feedback from course and event managers. Special thanks to the Venture Centre team for their input into the upgrade. Here's what you'll find in the latest upgrade:
Tickets that allow entry by koha - donors specify their donation when they book.
The API is ready – which is good news to anyone looking for even more automation.
Enhanced event link display.
More information posted to outlook and google calendars.
Minor updates to the confirmation email.
Now your e-invites and reminders will send automatically, so there is no need to let us know when you send.
It just got easier to receipt payments in all Rooster Powered systems.
The more we work in the charities sector, the more we have found demand for entry by koha or donation. Now, you can set the ticket price to be 'by koha' and let people choose how much they donate at the time of booking. You do this by choosing 'koha' from the dropdown list in the 'price' section during ticket setup.
In the spirit of donation, the minimum value of a donation is set to $0, so it is possible for people to get tickets without paying. If you have an expectation of the level of donation required, it pays to mention this in the ticket description.
Koha can be paid in all the normal ways – internet banking, credit card, cash or cheque, and the invoices issued specify that entry was by donation. We are not going to enter the debate about whether paying a koha for entry to an event hosted by a registered charity qualifies as being tax deductable. That's a question for the tax experts to debate.
2. API for greater automation
Now you can have information about events created in Events Pronto feed straight into the event section of your website, and the details of who booked or attended your event straight to your CRM. This update is very significant for all clients that have their own website supported by a web developer. Get your technical people in touch with our technical people if you're interested in these enhancements.
If you add event links to your newsletters and websites manually you might have noticed that even events accessed by a special link like "eventspronto.co.nz/expo2017" would display in your browser with a rather random looking link name like "eventspronto.co.nz/event?id=223".
That worried some event organisers, so we changed it. Now the link name you create will always display in the browser when you are on the event page. That will also make it easier for you to copy and paste the link to use in printed materials.
Remember that if you are adding links manually its best to copy them, not re-type them. As well as displaying at the top of your event listing page, the link is always included in the events tab. To see it, just go to the events tab, click on the '+' sign beside the event you are promoting. You'll find the event link in the bottom left.
Using the calendar icons to post the date and time of an event to outlook and google calendars is becoming more and more popular, so we've beefed up the functionality.
Now, when people use the calendar post links to add an event to their electronic diary, it will not only add the event name and location, but include the full event description and a link to the full event listing.
Speaking of calendar posts, please remember to put an end time on your events so that when people post events to their calendar they block out the whole session. If you don't add a finish time, the calendars will assign the event a random duration. We now put a small warning in the calendar posts to cover this situation, but it won't always be noticed by the hurried booker.
If you have a multi-day or multi-session event be sure to draw attention to the times and days at the top of your event description so people are reminded of the sessions when they save it to their calendar. The jury is still out about exactly how and when we will introduce increased functionality for multi-session events.
5. Ticket names in the booking confirmation
One Events Pronto customer made a very good point when they commented that having the ticket number in the booking confirmation didn't add any value, but adding the ticket name would.
So now you'll find the booking confirmation lists the ticket name, not the ticket number.
This feature is especially useful for people who have multi-day events or all-day events in which people book tickets to selected individual sessions, and use the ticket names to reinforce session times.
6. Automated email sending
In the same way that the war on terror has bought challenges for travellers using airports for legitimate travel, the war on spam has bought challenges for trusted organisations sending legitimate emails to their own community.
Events Pronto has been steadily working to improve email deliverability in the face of these challenges. This month we have succeeded in fully automating the sending of e-invites. Your e-invites will now start sending within fifteen minutes of you pressing 'save and send' and there is no need for you to let us know you are ready to send. After a brief absence you will also find that the 'open rate' has returned to the recent activity tab in e-invites. Watch for more new email management features coming soon.
7. Booking screen addition
For those who receipt payments directly into Events Pronto, Business Axis or other Booking Rooster powered sites, the receipting process has just got quicker.
Now you can see the booking price in the booking screen and check that the amount paid is the amount owed without opening the transactions.
If you are Xero integrated, remember to press the 'xero' button before and after receipting. When this button is pressed anything newly receipted in Xero will also be shown as received in Events Pronto, and anything receipted in Events Pronto will be receipted in Xero.
Points to remember from last upgrade
Don't forget that Xero and Mailchimp Integration is now available
In the last upgrade we introduced Xero and Mailchimp integration. For most Events Pronto users these features take 10-15 minutes each to set up. Please let us know if you'd like to use these advanced features as you will want help to get them set up. If you have your own domain, there are also some special features we can now set to increase your email deliverability. If they haven't been set yet, its time to call us.
The next upgrade is focused on making life even easier for event organisers. Here's the features you can expect this Summer:
Much improved ability for administrators to add or amend bookings.

A new 'images plus' tab. This will make it easier for you to create home page banners, event banners, social media images and advertising side banners for your events. It will also allow you to store documents that can be accessed from a link in your event description or e-invite.

The check-in kiosk is getting a makeover this spring, making it even easier for you to check people into your events. Using the kiosk makes it even easier for you to keep track of who attended and who didn't. If you haven't used the kiosk yet, be sure to ask for it. The kiosk operates on both apple and android devices but apple users will need to upcomng ios 11 upgrade to use the new rapid ticket-scanning features.
Need help with these new features? Moira is our 'new features' whiz, so just call her on 07 575 6903.
Events Pronto is the all-kiwi online booking and administration platform that takes the leg work out of managing conferences, events, courses, workshops and much more. Organisations pay a small monthly or annual fee to use the service - no booking fees, agency fees or commissions! Try it free here or call us on 07 575 6903.